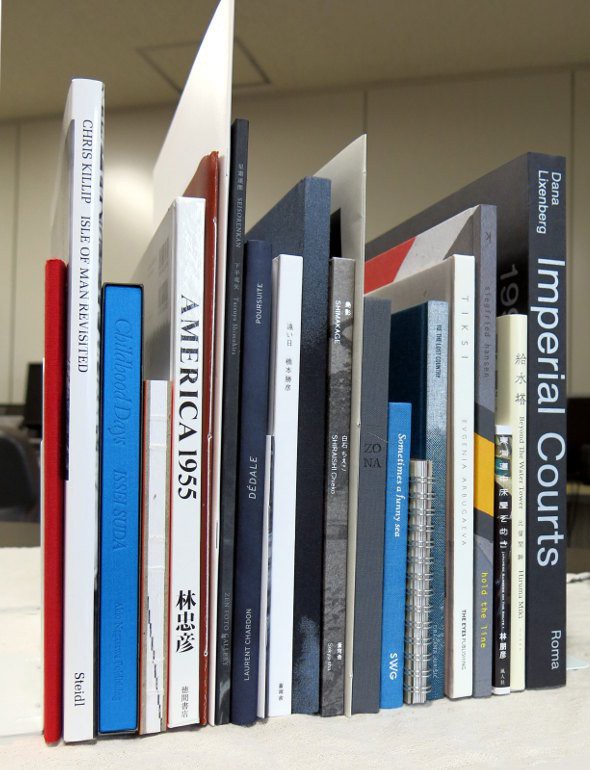 microcord
a pile of 2015 photobooks

'Dédale is Laurent Chardon's view of crepuscular and nocturnal Paris. We've come a long way from Izis: this Paris is dark, decaying and somewhat menacing (though with no cheap effects). Gatefolds show a series of head 'n' shoulders shots of people making their way through the big city: I think of Joseph Selle and In this dark wood.
Dédale left me a bit blank on first acquaintance but it has since become one of the most intriguing of this year's bunch. There's no indication of where in or around Paris the photographs were taken, or indeed of what Daedalus has to do with Paris (though I'll guess that it points to the city's labyrinthine character).
Disclaimer: Nothing special. I think I first noticed this at Poursuite's website. I knew the photographer's name and we'd years before had a brief email exchange over his Tangente. I ordered the book from Poursuite.'


'10 Visions of Paris'
Festival Perspective Playground
Palais de Tokyo - 16 novembre 2015

A photographic slideshow that premieres different views of Paris by ten photographers from Paris and abroad, accompanied by music by DJ Sundae & Chris M.
From JH Engström whose work on Paris spans more than twenty years, to Laurent Chardon's erratic travels through the petite couronne, Thibault Cuisset's work on Montreuil, Yusuf Sevlinçi's dark and poetic work, Veronique Besnard's tongue-in-cheek commentary on housing and real estate, Nakafuji Takehiro's incessant encounters around Barbès and last but not least Johan van der Keuken's breathakingly franc and touching photographs from Paris in the fifties, we're inviting you to participate in a visual journey around Paris' lesser-known spots far away from clichés and the mainstream.
With work by Thibaut Cuisset, JH Engström, Takehiko Nakafuji, Guillaume Belvèze, Laurent Chardon, Johan van der Keuken, Veronique Besnard, Yusuf Sevlinçi, Thomas Boivin, Hugo Aymar.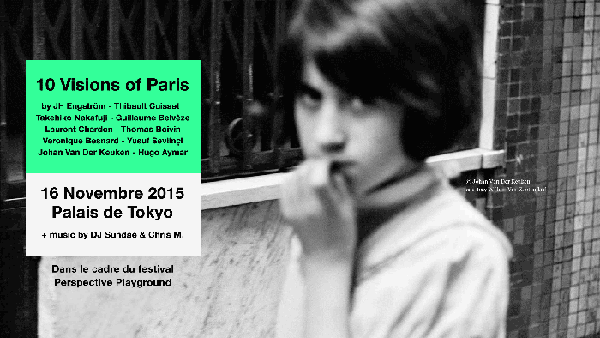 France Culture - La Revue des images - septembre 2015
'Dédale d'images dans Paris, du centre vers le bord'
Par Hélène Delye
"Inspiré par les paysages urbains, le photographe Laurent Chardon explore Paris et sa petite couronne dans son livre Dédale (éditions Poursuite). Un parcours en images, minéral et vivant à la fois, autant géographique que sensible..."


aPhotoEditor
'This Week In Photography Books: Laurent Chardon'
By Jonathan Blaustein - September 18 - 2015


Signature le jeudi 24 septembre au Bal Books à 18h30.
" Le troisième livre de Laurent Chardon évoque la ville comme labyrinthe. De cette métaphore découle une expérience rythmée et sans sens apparent, qui parle d'un Paris en transformation et en reconstruction. Les photos, prises pendant des randonnées nocturnes entre 2009 et 2014, composent un livre construit avec justesse et poésie, et produit d'une manière à la fois simple et exigeante. Les impasses, les maisons vidées, la pluie, les parkings - chacune des images porte son propre "choc". Un livre à ne pas rater ! "

" A book, the photographer's third publication, which has been in the works for over 7 years. And although it's sequence and construction might seem simple and direct at first glance, it's vibrating, calm and continuous energy betray how finely it has been crafted. With it's visions of Paris (or is it ?) at night, the book turns around its subject attentive, careful, determined, reconstructing a labyrinth and a map of transformation. "
Le Bal Books - septembre 2015


Dédale
Poursuite éditions, juin 2015
88 pages dont 4 dépliants
60 photographies
Impression offset en trichromie
Relié
Format 19,5 x 23,5 cm
600 exemplaires
ISBN : 978-2-918960-82-9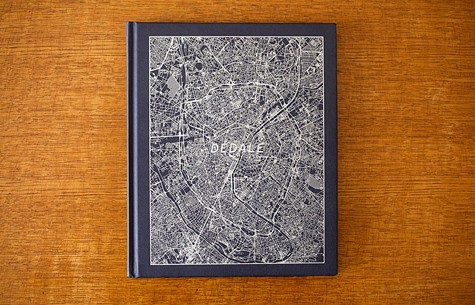 Rester is part of the photobooks travelling exhibition all over Europe : Zines of the Zone
January to June 2014 - Zines of the Zone on fb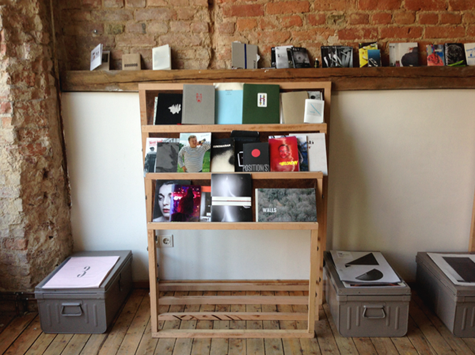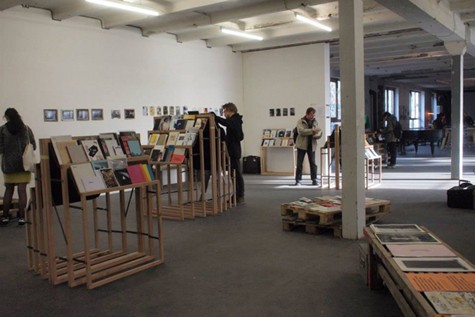 Rester has been selected by the Photobookshow : F Book Show hosted by the 72Gallery
in Tokyo, Japan. 26 March - 13 April 2014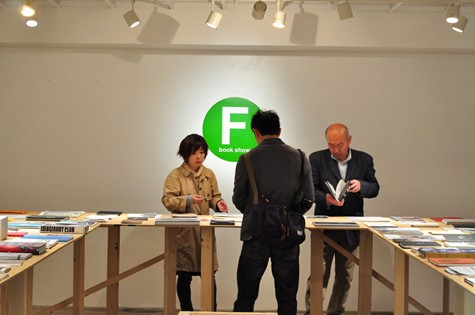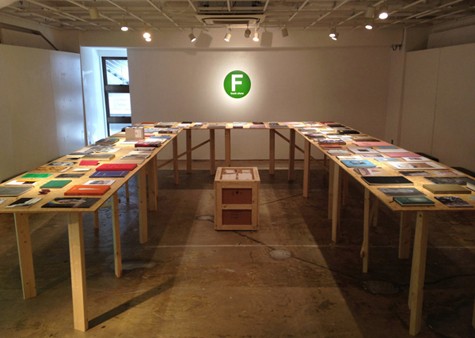 Rester
Poursuite Éditions
14,5 X 19,5 cm, 40 pages
21 photographies en bichromie
500 exemplaires
ISBN: 978-2-918960-66-9
Parution / Book launch
Le 11 avril 2013, 19h.
Le Bal Books
6, impasse de la Défense Paris XVIII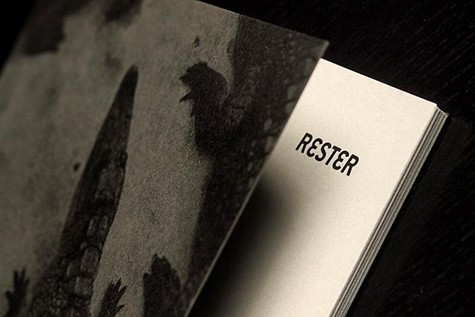 "a fair" University of kansas
Tangente has been selected by "the Indie Photobook Library" to be part of the book exhibition
"A Fair" hosted by the University of Kansas. With ABC Artists' books Cooperative & LBM.
22 January - 15 February 2013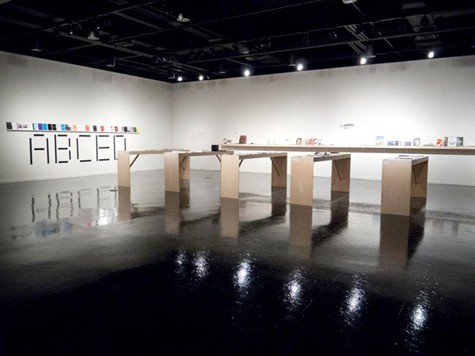 Tangente - édition limitée.
Dix exemplaires accompagnés d'un tirage argentique signé et numéroté
de 1 à 10.
Disponible à la libairie du BAL.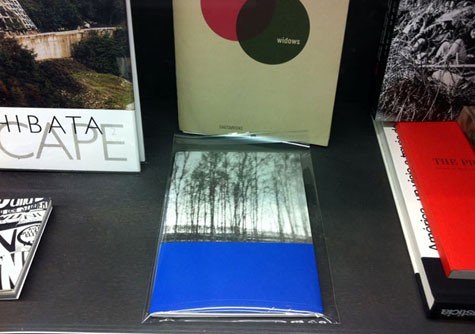 Voie Off 2011, Arles.
Année 3 - Galerie Le Lac Gelé.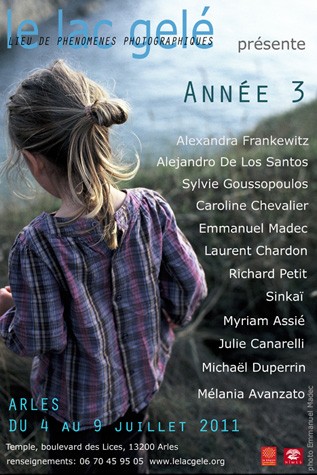 Le Bal Books, février 2011.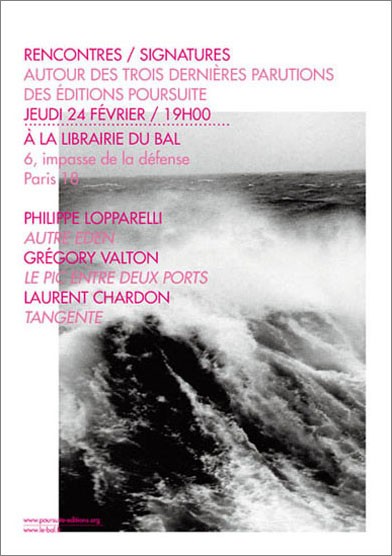 Tangente, galerie Le Lac Gelé, Nîmes.
Exposition visible du 1er au 29 décembre 2010.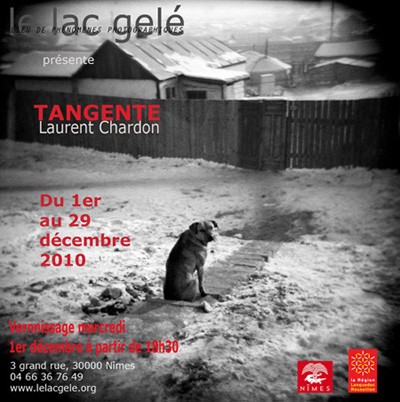 Tangente
Poursuite Éditions
Texte d'Isabelle Tessier
13,5 cm X 18,5 cm
40 pages
23 photographies en bichromie
800 exemplaires
12€
ISBN: 978-2-918960-04-1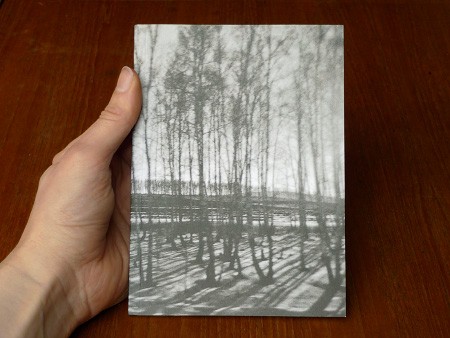 Parution / Book launch
18 Novembre 2010 / 18:00
OFFPRINT PARIS
Espace Kiron
10 rue de la Vacquerie, Paris XI
18 Novembre – 21 Novembre 2010

Les arpenteurs, Château de Bressuire.
Exposition visible du 9 janvier au 14 février 2010.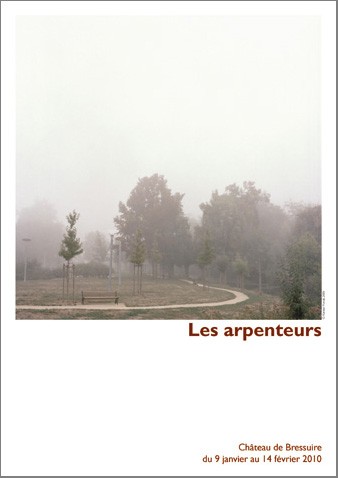 Afrique in visu, mars 2009.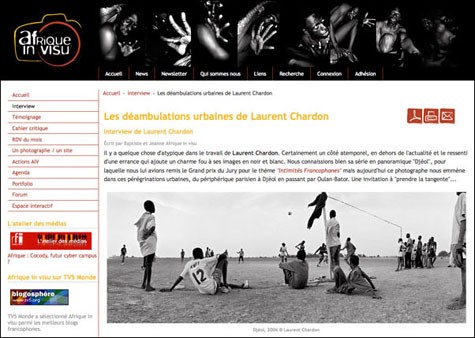 Territoires du monde, artothèque de Vitré.
Exposition visible du 11 octobre au 7 décembre 2008.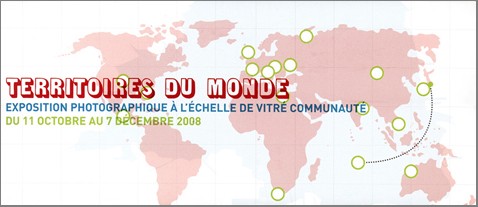 La Clôture, galerie de La MAPRA, Lyon.
Une exposition collective du groupe Eclectik Lab,
visible du 25 au 30 novembre 2008.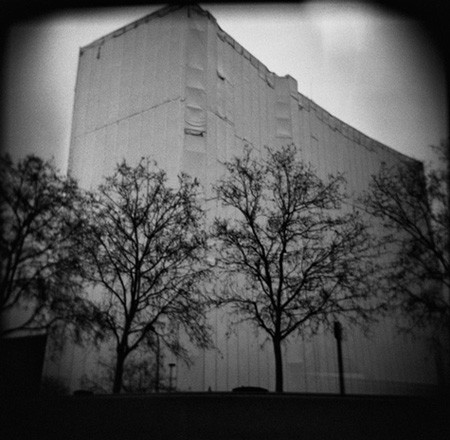 15ème Rencontres de la Jeune Photographie Internationale, Niort.
Expositions du 4 juillet au 31 août et du 9 septembre au 20 octobre 2008.


Tangente Est, Musée de la Photographie André Villers, Mougins.
Exposition visible du 9 février au 9 avril 2007.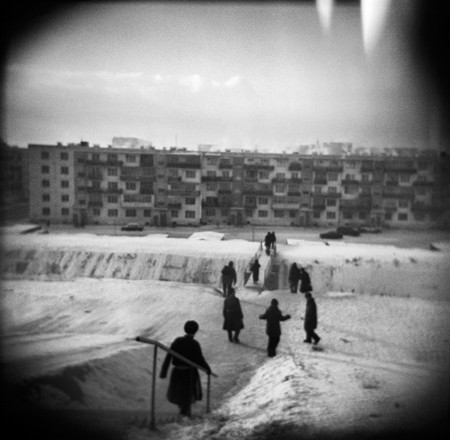 Djéol, galerie le Carré d'Art, Chartres-de-Bretagne.
Exposition visible du 23 mars au 27 avril 2006.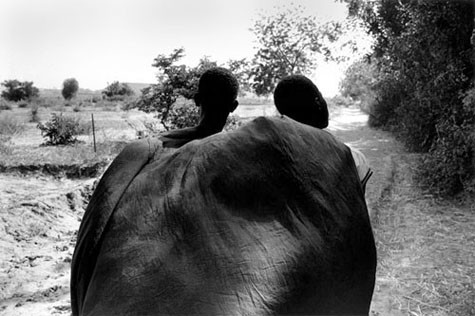 Le Monde Diplomatique n°620, éd. du mois de novembre 2005.



Livret de l'album Diam, Daby Touré, Realworld, 2005.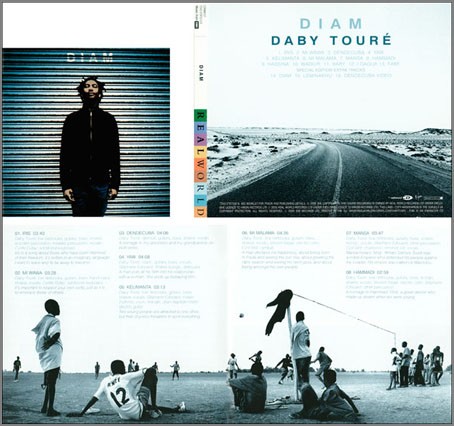 Bêtes Humaines, éd. CRP Nord Pas-de-Calais, novembre 2005.Ouvrage collectif sur l'histoire du chemin de fer.
Photographies de Pierre Devin, Bernard Plossu et Laurent Chardon.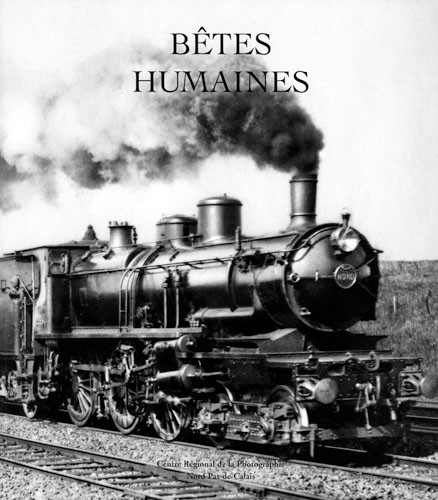 Djéol et Tangente, Centre Régional de la Photographie Nord Pas-de-Calais, galerie de l'ancienne poste, Douchy-les-Mines.
Exposition visisble du 30 septembre au 20 novembre 2005.



Sensible n° 11, éd. du CRP Nord Pas-de-Calais (plaquette individuelle, 4 pages, extraits de Tangente), septembre 2005.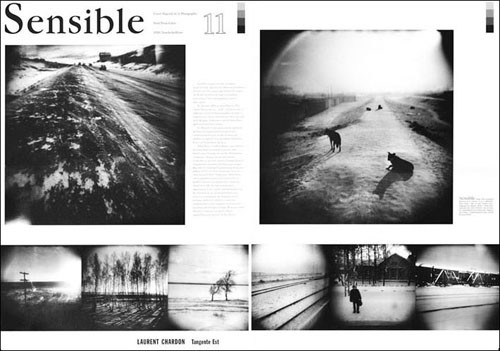 L'homme qui porte son enfant sur ses épaules, DS magazine (4 pages), avril 2004.